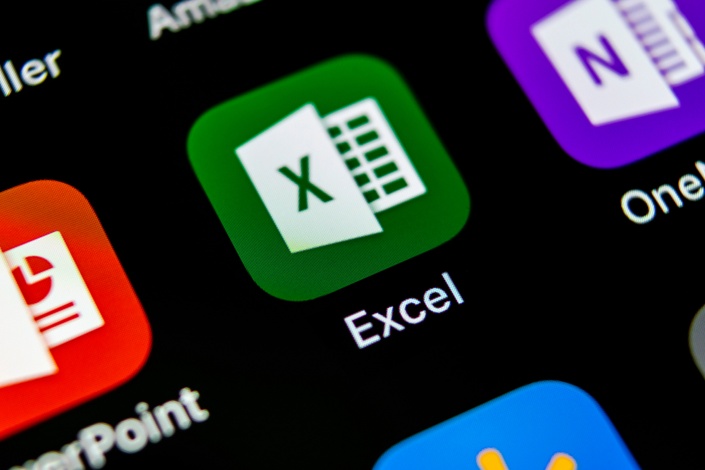 Learn Excel - Intermediate Course. 12 Introductory/ Orientation videos.
Intermediate Excel. Progressive learning with practise. Videos contain subtitles - 3 hours of focused content.
Watch Promo
Enroll in Course
"Your Excel skills could land you your next job"
- Fortune Magazine.
A study reported in the Wall Street Journal found that 78% of Middle Skilled jobs require digital skills such as Excel and word and that these jobs also pay 13% more then those that do not. Now its YOUR turn to supercharge your career and increase your potential earnings within the next 30 days.
Well done on completing the Excel basic course (if you did take it) you are now well on your way to becoming an Excel pro!

This Excel Intermediate course progresses on from the previous Excel Basic course and covers a range of areas and topics within 12 orientation videos.The videos contain over 3 hours of high level focused content. The student will keep on learning on how to take advantage of all of Excels benefits and set them apart from their colleagues in terms of getting the most out of Excel.
The emphasis is on progressive learning with practise. The level of difficulty is increased within each lesson and also throughout the course. The student will discover invaluable excel tools that are just a couple of clicks away as well as using more complex features as well as much, much more!
This Intermediate Excel course is also unique in the fact that subtitles are added - we want our course to be accessible to as many people as possible.
8 Reasons for you to benefit and start right now!
i) You can increase your salary: When you become better and gain more skills you in turn become more valuable to your company. Nearly EVERY business or office uses Excel in some capacity, therefore you will be rewarded.
ii) Get a promotion: Better skills mean that you can handle more complex tasks, this will enable you to climb the career ladder much more quickly. Why waste time?

iii) Get a new job. You will be more marketable using your newfound Excel skills. "Your Excel skills could land you your next job." - Fortune Magazine.

iv) Impress your boss and get ahead of your colleagues. Your skills will be guaranteed to impress your boss and your office colleagues will greatly envy your skills.

v) Excel can be overwhelming, therefore learn all the important things with us in an easy, stress free manner without getting bogged down.
vi) Do you have a question? We will answer all questions
vii) Top notch instructors.
viii) Everything that you learn is something that you can apply instantly.

For JUST $54 - £41 for our (UK subscribers) you will have lifetime access, which will include regular updates as well as access to the members area where you will be able to communicate with others. We will also be adding quiz's. We know that all this represents exceptional value, therefore we will be increasing the price in the future.
Please note that if you pay in $ US you have the option of paying with PAYPAL.

If scroll down you can see the instructor bio, below that are the contents and the enrol button. Join us today!

Microsoft Excel Training: https://codewizz.net/p/course-on-excel
Codewizz provides a huge platform for students and learners who want training in Excel in order to reach a good level of competency for any one of many reasons. These could be such as impressing their boss, getting a pay rise or landing a new job as well as much more! For a low lifetime price you can access our online Excel training program anytime, including all updates which will be added on a continual basis. Our online Excel training experience is especially designed to teach you Excel Courses in an engaging, interactive, stress free way so that you are fired up in your learning!
Our especially designed online training courses cover the course material in the form of videos; we will also be adding an instructor moderated community in due course so that you can ask any questions should you have any questions or queries. Our Microsoft Excel training is built with the latest technology that fully utilises the web in order to deliver to you effective Excel training in order to make you a pro and master the most important features that most of your colleagues WISHED they knew how to perform.
What will you learn with Codewizz?
At Codewizz you will learn how to complete tasks efficiently and how to get the job done with the Excel training you will get in the form of our Excel courses from Basic through to Advanced level. You will learn that not only is Excel faster for calculating things, it is also a platform which can be used to automate data driven recurring tasks. For example if there is a person that prepares an Excel finance reporting package per month for clients it could potentially take a long time to complete the task, however the same task could be done a lot quicker if you apply the appropriate features, functions and techniques. Hence a major goal is for the student to increase productivity and become more efficient.
So why learn with Code Wizz?
When you are searching for Excel courses online make sure to check out these areas:
Content:
It is necessary that every Excel online course should have relevant content so that the learner can get the results that they want quickly in an easy, engaging and stress free way. The content included at Code Wizz is designed especially for those who want to improve their skills within their work so that our Basic through to Advanced Excel Courses features and functions are very relevant.
Course Format:
If you are learning excel, then always try to pick up a course in a format where you can easily pick up the most important results that you need to know. Code Wizz offers the courses in a high quality format where you can easily pick up the new concepts in relation to what you need to know when it come to Excel from all of our online courses.
Interactive:
The course is designed in such a way that you can easily learn from it, all the way from the Basic to Advanced level. If you have any kind of doubts or any questions in due course you will be able to send a query in order to get the correct solution.
Material:
Another important factor that you should consider is material. Code wizz provides high quality content, audio and video material where you can easily gain the information you want regarding Excel and if you have any kind of query or issue one can easily resolve these through the videos. If you are not able to understand at first time, you can view the video again or ask!
Your Instructor
This course instructor is Guy Hodges. Guy is an Excel Developer and Analyst with over 20 years experience in using Excel in various highly analytical roles.
Key Development areas are:
*Report Automation *Data Dashboards *Data Migration *Advanced and User-defined formulas *VBA programming*Financial/Statistical models. *Hybrid Excel/Access models
Guy is originally a New Zealander and has been living in Chile for the last 20 years. Guy has a BSc(Hons) in Operational Research and prides himself in exploring ingenious yet yet practical business solutions for an ever more complex world.
Guy is a busy man as he also does contracting work sorting out issues relating to Excel. He is currently charging in excess of $70 per hour for his expertise on sites such as Upwork. We are lucky to have him on board!

Frequently Asked Questions
When does the course start and finish?
The course starts now and never ends! It is a completely self-paced online course - you decide when you start and when you finish. You learn at your own pace.
How long do I have access to the course?
How does lifetime access sound? After enrolling, you have an unlimited access to this course for as long as you like - across any and all devices you own. However, before you decide to purchase you can check out the first lesson for free! If you do decide to purchase you will have unlimited lifetime access for just $54, or £41 in pounds and this will include regular updates as well as access to our private members forum! We will also answer any questions that you may have.
What if I am unhappy with the course?
We would never want you to be unhappy! If you are unsatisfied with your purchase, contact us within the first 30 days and we will give you a full refund. However, we are sure this won't happen!